In the cybersecurity field, certification can mean the difference between getting hired and being passed over. With the proper certification, you can show employers you have the skills and knowledge to do the job.
But with so many cybersecurity certificates available, it can be tough to know where to start.
In this article, we'll discuss what a cybersecurity certificate is, what having one can do for your career, and how to go about getting one.
What is a cybersecurity certificate?
A cybersecurity certificate is an official document indicating the holder has completed a course of study in cybersecurity and has demonstrated the necessary skills and knowledge to work in this field.
Cybersecurity certificates are issued by universities, colleges, or private organizations and can be entry-level or advanced.
Entry-level cyber security certificates are typically shorter in duration and cover the basics of cybersecurity. These certificates can be a good starting point if you're new to the field or are looking to change careers.
Advanced cybersecurity certificates build on the knowledge and skills learned in entry-level programs. They usually take longer to complete and cover more specialized topics. Advanced cybersecurity certificates may be required for certain positions or may give you a competitive edge when applying for jobs.
What can you do with a cybersecurity certificate?
Having a cybersecurity certificate can open the door to many career opportunities. With the right certification, you can enter this high-demand field with the confidence of knowing you have the training needed to succeed.
It can allow you to work in a variety of industries, from healthcare to government, in roles such as cybersecurity analyst, security engineer, or information security specialist.
Cybersecurity certificates can also help you advance in your career.
If you're already working in cybersecurity, adding a certification to your resume shows employers that you're committed to staying up-to-date on the latest cybersecurity trends and technologies.
In addition to increasing your employment prospects, a cybersecurity certificate can also lead to higher earnings.
According to ZipRecruiter, the average annual pay for an entry-level Information Security Analyst, for example, is $67,282 a year, while the Bureau of Labor Statistics reports the median salary for the same position is over $100,000 per year.
With the right experience and credentials, you can earn even more.
Which certifications can advance your career in cybersecurity?
There are many cybersecurity certifications available, each with its own focus and level (entry/mid/expert level).
The best certification for you will depend on your experience level, career goals, and the type of job you're looking for.
Some of the most popular cybersecurity certifications include:
CompTIA Network+
CompTIA Security+
CompTIA Advanced Security Practitioner (CASP+)
Ethical Hacker Certification (CEH)
Cisco Certified Network Associate (CCNA)
CompTIA entry-level certifications
CompTIA Network+ and CompTIA Security+ are both great entry-level certs for anyone looking to start a career in cybersecurity.
CompTIA Network+ helps you acquire a foundation in networking concepts and cybersecurity best practices, while CompTIA Security+ covers the basics of cybersecurity, including risk management, network security, and cryptography.
The topics covered in the CompTIA Network+ program include:
Networking concepts and operations
Infrastructures
Networking security
Troubleshooting techniques, and more
The certification is valid for three years after completion and can provide a springboard to positions like systems administrator, IT manager, or network administrator.
CompTIA Security+ certification, on the other hand, covers cybersecurity topics such as:
Risk management
Network architecture
Cryptography
Network design
Identity and access management, and more
The certification is valid for three years and can lead to careers like cybersecurity analyst, security consultant, or security engineer.
CompTIA CASP+
CompTIA Advanced Security Practitioner (CASP+) is an amazing mid-level cybersecurity cert. It is intended for cybersecurity professionals with advanced skills who wish to continue their careers in technology (as opposed to management).
Advanced topics covered in the exam include:
Risk analysis
Enterprise security domain
Securing cloud and virtualization technologies
Software vulnerability
Cryptographic techniques
The CASP+ can lead to advanced positions in architecture, risk management, and corporate security integration. The most popular positions are security architect, security engineer, technical lead analyst, application security engineer, and vulnerability analyst.
Certified Ethical Hacker
Another great mid-level certification is the Ethical Hacker Certification (CEH).
As the name suggests, this program focuses on hacking tools and methodologies used by cyber attackers. The goal is to help cybersecurity professionals understand how attackers think to better protect their organizations from attacks.
Also known as white hat hacking, this type of hacking is used to help cybersecurity professionals recognize systems vulnerabilities so they can be fixed before a malicious hacker exploits them.
The exam covers such topics as:
Network scanning
Footprinting and reconnaissance
Client-side attacks
SQL injection
Social engineering
Denial-of-service attacks
Session hijacking
The CEH can lead to positions like ethical hacker, penetration tester, security analyst, cyber incident analyst, threat intelligence analyst, cybersecurity architect, and cloud security architect.
CCNA
As far as expert-level certifications go, one of the best, globally-recognized cybersecurity certifications is Cisco Certified Network Associate (CCNA).
It validates your ability to install, configure, operate, and troubleshoot medium-size routed and switched networks. The certificate program also teaches you to recognize threats, understand vulnerabilities, mitigate security threats, and develop security infrastructures.
The CCNA covers such topics as:
Network components
LAN switching technologies
IP addressing (IPv4/IPv6)
WAN technologies
Cybersecurity
Network basics
The Cisco Certified Network Associate certification is valid for three years and can lead to positions like network administrator, network engineer, systems engineer, and network technician.
Earning your CCNA can also help you advance to a Cisco Certified Network Professional (CCNP) or Cisco Certified Internetwork Expert (CCIE) certification.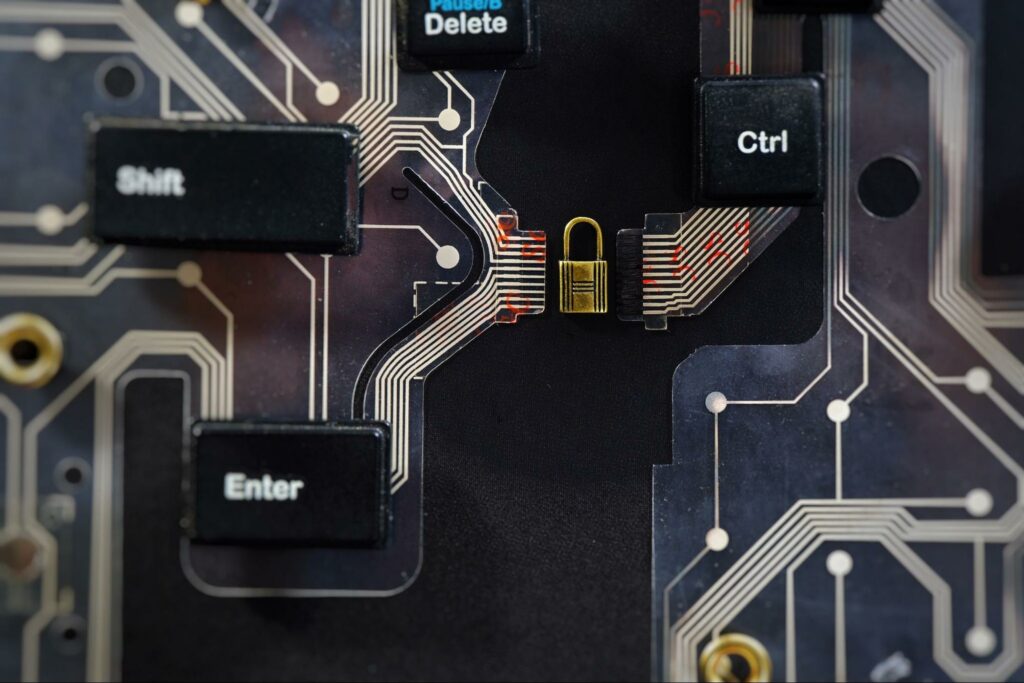 How to get a certificate in cybersecurity?
There are two paths you can take when acquiring a certificate in cybersecurity.
The first one is more traditional and involves completing classroom programs offered by colleges and universities. These programs typically provide in-depth coverage of cybersecurity concepts and last anywhere from a few months to several years.
The second path is more flexible and involves online programs and courses.
These courses are generally shorter and provide a more focused approach to cybersecurity topics. Many of these courses are self-paced, which means you can complete them at your own pace.
This type of learning is ideal for busy adults who want to get a cybersecurity certificate but don't have the time to commit to a traditional program.
To determine what your ideal cybersecurity certification could be, consider the following:
Career goals
How does a cybersecurity certificate fit into your career goals?
If you want to use it to get a promotion or switch careers, you'll need to make sure the certificate is from a reputable institution and covers topics relevant to your desired position.
For example, if you want to become a cybersecurity analyst, then a certification in ethical hacking would be more beneficial than a certificate in network security.
If you are new to the industry, almost any cybersecurity certificate will boost your resume.
However, it's best to start with the basics and build up from there. For example, you could start with a CompTIA entry-level certification such as the A+ or Security+ and then move on to more specialized certifications like the CASP or CCNA later on.
If you have several years of experience in the field, then you may want to consider a more specialized certification, such as the Certified Information Systems Security Professional (CISSP).
Skills and experience
The type of cybersecurity certificate you ultimately choose will also be determined by your skills and experience level.
That's why you need to assess where you stand in these two areas before you can decide on the right certificate. Check the requirements for your desired cybersecurity position and see which certifications are most relevant.
If you don't have any cybersecurity experience, then you may want to start with a general certification like the CompTIA A+ or Security+.
These certs will give you a broad overview of cybersecurity concepts and prepare you for more specialized positions.
Specialization
The cybersecurity field is vast and covers many specializations. When choosing a cybersecurity certificate, you must decide which area to focus on.
Do you want to be a penetration tester? A security analyst? A network administrator? The type of position you're aiming for will determine the best certification for you.
Time management
The duration of the program is also an important consideration.
Are you looking for a short-term certificate that you can complete in a few months? Or are you willing to commit to a longer program that will provide more comprehensive coverage?
Find a program that works for your schedule and see if it allows you to catch up if you fall behind.
Cost
The cost of the program is another important consideration, especially if you're paying for it yourself. Some programs can be quite expensive, so make sure you compare the costs before you enroll.
Many programs offer discounts for students who pay upfront, but they can also provide financial aid options and options for veterans or those who work in certain industries.
Additionally, check if the certificate you're aiming for guarantees the type of work and wage you expect. Do your research to make sure you're getting a good return on investment.
Reputation
Finally, you need to make sure the program is from a reputable institution. Check if the program is accredited and see what other students have to say about it.
A good program will have positive ratings and reviews and a high job placement rate.
Companies that you'd like to work for
Some companies are known to prefer certain cybersecurity certifications over others. So, if you have your heart set on working for a particular company, then make sure they accept the certification you're considering.
Choosing the right cybersecurity certificate is a big decision and one that shouldn't be taken lightly. Weigh all your options and make sure you choose a program that's right for you.
Most certificate programs will require you to complete a set of tasks, lectures, quizzes, and even projects. These are all designed to help you gain a better understanding of cybersecurity and its related concepts.
Many programs also include an externship, which will allow you to test your skills in a real-world setting.
Once you've completed the program, you should be prepared to take on cybersecurity positions in any number of industries.
What is better to pursue: a cybersecurity degree or a certificate?
The answer to this question depends on your goals and preferences.
If you want a comprehensive, years-long education that will prepare you for a variety of cybersecurity positions, then a degree might be the way to go.
However, a certificate may be a better option if you're looking for a shorter program that will give you specific skills for a particular job.
Many people pursue both a degree and a certification, as this gives them the broadest range of options when it comes to cybersecurity positions.
However, if you're tight on time or money, then you may need to choose one or the other.
Degree vs certification
A cybersecurity degree is a four-year program that will prepare you for a variety of cybersecurity positions.
You'll learn about computer science, mathematics, networking, engineering, and information security.
A degree will give you the opportunity to specialize in a particular area of cybersecurity and take on more advanced leadership positions.
A certificate in cybersecurity is a shorter program that can give you specific skills for a particular job.
Many certificates can be completed in just a few weeks or months and will prepare you for entry-level or mid-level positions. Some certificates can even be completed online, which makes them more convenient and flexible.
Another difference between a degree and a certificate is the time commitment.
A degree takes four years to complete, which is eight semesters of full-time study at four classes per semester. This can take up to 12 hours per week for classes, not counting homework, studying, and labs. With a master's degree, you can add another year to this time commitment. This can be challenging for those who work full-time.
A certificate, on the other hand, can be completed in as little as a few weeks or months. This is a major advantage for those who want to get started in their cybersecurity career as quickly as possible and not compromise their current work schedule.
Certificates also tend to be less expensive than degrees.
A cybersecurity degree can cost upwards of $30,000, while a certificate program may cost from $100 to $2000, depending on the certificate.
This makes certificates a more affordable option for those who want to get started in cybersecurity without breaking the bank.
Conclusion
There are many benefits to getting a cybersecurity certificate. A certificate can help you stand out from other job applicants, demonstrate your commitment to the field, and show you have the skills employers are looking for.
A certificate can also give you the confidence you need to succeed in your career.
Cybersecurity is a booming industry with plenty of opportunities for those who are properly trained and certified. With the right cybersecurity certificate, you can launch your dream career in this exciting and ever-growing field.
MyComputerCareer offers a variety of online courses and programs that can help you get started in your cybersecurity career. We also provide career services to help you find a job after you've completed your coursework.
Contact MyComputerCareer today to get started on your path to a successful career in cybersecurity. We'll be delighted to answer any questions!