Demonstrate your Network Knowledge and Prepare for Today's Cybersecurity Challenges with Cisco Certifications
As a world leader in network routing and switching, Cisco's CCNA certification provides the foundational networking knowledge critical for long-term success in the cybersecurity field. This program equips you with advanced networking skills that include installing, operating, and troubleshooting networks using Cisco equipment, understanding wireless networking, and mitigating security threats with Cisco equipment and systems.
The Cisco CyberOps Associate certification delves into the operational aspects of cybersecurity, focusing on security monitoring, intrusion detection, and network intrusion analysis. This certification prepares you to identify and respond effectively to cybersecurity threats.
Both certifications have unique strengths, and together they offer a comprehensive approach to building expertise in the dynamic world of networking and cybersecurity.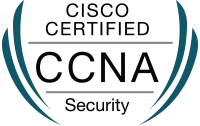 Cisco Certified Network Associate (CCNA):
The next step in networking know-how, you'll know how to install, operate, and troubleshoot networks, understand wireless networking, and reduce security threats.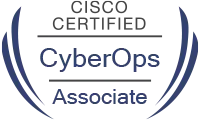 The Cisco CyberOps Associate (CyberOps):
Designed for individuals seeking to establish a foundational understanding of cybersecurity operations. It covers key concepts related to security monitoring, intrusion detection, and network intrusion analysis, providing essential skills for identifying and responding to security threats. This certification is ideal for those looking to kickstart a career in the cybersecurity field.
By clicking the button above, I agree to receive automated and/or prerecorded calls or text messages from MyComputerCareer in response to my inquiry. Consent is not required to enroll. Terms apply. We respect and protect your privacy.