Use Your GI Bill
®

and Other Veterans Benefits at MyComputerCareer
The GI Bill® is a benefit given to service members and veterans to help cover their cost of education and training. At MyComputerCareer, many of our veteran students use the GI Bill®. We're here to help offer you guidance in using any V.A. benefits for which you qualify.
Not sure how the GI Bill® works?
Formally titled the Servicemen's Readjustment Act of 1944, the GI Bill® is an education-related benefit earned by members of:
Active Duty Military
Selective Reserve
National Guard Armed Forces
College education
Apprenticeships
Technical or vocational school
National testing programs
Flight training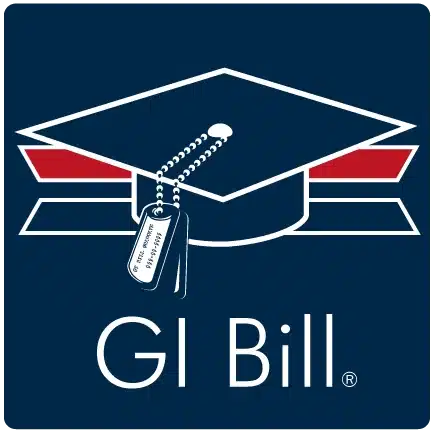 GI Bill® is a registered trademark of the U.S. Department of Veterans Affairs (VA). More information about education benefits offered by VA is available at the official U.S. government website at https://www.benefits.va.gov/gibill.)
There are currently several veteran benefit programs available:
Post 9/11 GI Bill®
Vocational Readiness and Employment
Montgomery GI Bill® Active Duty (MGIB-AR)
Montgomery GI Bill® Selected Reserve
Survivors' and Dependants' Assistance
Veteran Rapid Retraining Assistance Program (VRRAP)
Tuition Assistance
MyCAA Spousal Scholarship
If you're ready to start your future off right, MyComputerCareer is here to help you launch an exciting, rewarding career in IT. Not only do our students receive certifications that show you have the skills and abilities that employers are desperate for, but with our Career Services we provide you with resume writing services, interview coaching, and connect you with the employers that need your skill set.
Ready to get started?
If you're ready to join the thousands of students who used the GI Bill® to change their life at MyComputerCareer, reach out to us today! Are you ready to take that first step toward a new future?