Cyber Security Specialist
Take the free career evaluation to begin your new IT career!
You're an ITSA graduate or certified IT professional in an entry-to-mid-level role, and you're ready to move up and specialize in Networking, Cybersecurity or Information Assurance.

In our Cyber Security Specialist program, you'll continue to expand your knowledge about wireless networking across multiple platforms and devices and earn certifications to prepare you for WAN and switched LAN network administration, the steps required to secure a system against cyber threats.

Six (6) certifications from some of the most notable leaders in the business (Cisco, E-C Council, Microsoft, etc.) will get you ready for this next step in your career.* A title like Firewall or Systems Engineer, or even an Information System Security Specialist could be in your near future with these certifications in hand.

If you're a MyComputerCareer ITSA graduate, talk to your Alumni Counselor about transferring credits into your CSS program. If you're not an ITSA graduate, don't worry! Relevant certifications and experience could provide you, too, with transfer credits to save you time and money.

Cybersecurity is perhaps THE biggest single challenge facing the IT industry today and you could be a leading expert with only a few more certifications to your name. After just a few days (or nights) per week for 30-42 weeks, you could earn:
Microsoft Fundamentals SC-900**
*Prerequisites are required for the CSS program. See your Admissions Advisor for details.
**ITSA Graduates: Credit for courses that you've already completed may be transferred into the CSS program,
reducing both the length and cost of the program. Contact your Alumni Service Coordinator for details.
Are you ready to take the
first step toward a
rewarding new career?
IT professionals holding these certifications and the skills that go with them are in particularly high demand in today's security driven technology environment.
All MyComputerCareer programs include LIFETIME Career Services support including access to an extensive network of IT jobs and employers.
Prospective students for this program typically complete the MyComputerCareer ITSA program or equivalent training, certifications or experience in addition to a High School diploma or GED.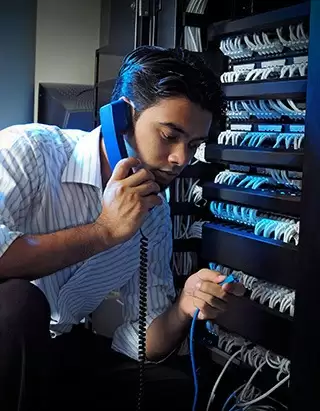 Ready to Learn More About the CSS Certificate Program?