Cyber Security Specialist
Take the free career evaluation to begin your new IT career!
The Cyber Security Specialist program is designed for graduates of the ITSA program and other IT professionals seeking to expand their skill set and gain additional credentials in advanced Networking and Cyber Security or Information Assurance.

This program will prepare you to receive six (6) certifications in Network Administration and Security including wireless networking across multiple platforms and devices.* Certifications attainable through this program include:
MTA Networking / Network+
*ITSA Graduates: Credit for courses that you've already completed may be transferred into the CSS program, reducing both
the length and cost of the program. Contact your Alumni Service Coordinator for details.
Are you ready to take the
first step toward a
rewarding new career?
IT professionals holding these certifications and the skills that go with them are in particularly high demand in today's security driven technology environment.
All MyComputerCareer programs include LIFETIME Career Services support including access to an extensive network of IT jobs and employers.
Prospective students for this program typically complete the MyComputerCareer ITSA program or equivalent training, certifications or experience in addition to a High School diploma or GED.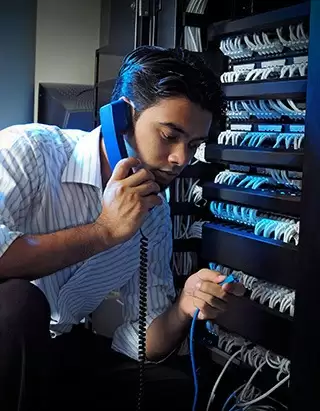 Ready to Learn More About the CSS Certificate Program?