Become a Certified IT/Cybersecurity
Professional with our Exclusive
Cyber Warrior Program
12-Week Training – Perfect for Veterans and other aspiring "Public Defenders"
Introducing the fastest employment-obsessed career program in our history
Now you can start or transition to a career in IT with cybersecurity skills in just a few short months–even with no prior experience or training! The MyComputerCareer Cyber Warrior Program (CWP) can help place you in the IT industry with a high-demand specialty so you can live the life you deserve.

With the need for cybersecurity specialists consistently outpacing the supply by hundreds of thousands of jobs*, there's never been a better time to enter this exciting, challenging, and rewarding area of Information Technology.
*Cybercrime Magazine - November 9, 2021 https://cybersecurityventures.com/jobs/.
Key Benefits
of the Cyber Warrior Program
I'm Ready to be Connected
By clicking the button above, I agree to receive automated and/or prerecorded calls or text messages from MyComputerCareer in response to my inquiry. Consent is not required to enroll.
Terms apply
. We respect and protect your privacy.
*Lifetime refers to the span of your IT career and/or service availability from MyComputerCareer or its subsidiaries and assignees.
Why Choose IT and Cybersecurity as
Your Preferred Career Path
With close to 3.5 million* Cyber Security positions worldwide expected to go unfilled over the next few years, the IT industry is hungry for certified professionals who can help fill this void. Our growing reliance on mobile technology, AI, Big Data, and cloud computing creates an ongoing demand for specialists who can design, build, maintain, and secure these vital information systems. And because this demand will exceed the supply for the foreseeable future, IT pros with these skills should continue to enjoy abundant opportunity and above-average earnings.
As a "certified cyber warrior," you could be part of the protective shield that safeguards our people, our liberty, and our treasured institutions. You may also enjoy the job and income security, professional prestige, flexibility, and career satisfaction of a vibrant, growing industry at the center of virtually every human pursuit.
*Cybercrime Magazine – November 9, 2021 https://cybersecurityventures.com/jobs/.
Certifications Included in the CWP and Why They're Important
The Cyber Warrior Program is just 12-weeks long and provides the opportunity to earn up to 4 highly sought-after industry certifications from CompTIA that will help prepare you for a variety of positions in IT.
Professional certifications tell employers you have the knowledge and skill sets to fill specific roles and tasks within a computer and network environment. These courses and the certifications associated with them provide a strong foundation for employment and advancement in IT. 
You'll start with hardware and software basics, advance to networking fundamentals, and conclude with high-value principles, infrastructures, and practices related to systems and data security. Together, they can make you an attractive job candidate whether you're just starting out in your IT journey or looking for advancement.
Q&A
Is this the only program for Veterans at MyComputerCareer?
No. Speak with an Admissions Advisor to learn about other courses of study available at MyComputerCareer
If I'm still in active duty, is this program available to me through SkillBridge?
Yes. An Admissions Advisor can help you understand your benefits and guide you through the enrollment process. Click here to learn more and submit your request directly to a SkillBridge military specialist.
Are there other forms of student financial aid available at MyComputerCareer?
Yes. MyComputerCareer is an accredited institution and federal financial aid is available to qualified students. The GI Bill® and other VA benefits as well as Vocational Rehabilitation (Voc Rehab) and workforce development funding (available in some states) may also apply. There are also grants and scholarships available from time to time. Our Financial Planning Advisors can also refer you to lenders for private student loans. An Admissions Advisor can direct you to the appropriate resources for full details.
GI Bill® is a registered trademark of the U.S. Department of Veterans Affairs (VA). More information about education benefits offered by VA is available at the official U.S. government website at https://www.benefits.va.gov/gibill.
What certifications can I earn in the Cyber Warrior Program?
The Cyber Warrior Program is just 12 weeks long (ideal for your final months of military service!). You can earn four highly sought-after certifications that will prepare you for any number of career IT positions in the civilian or government IT workforce. These certifications are part of the DOD 8570 standards for cybersecurity: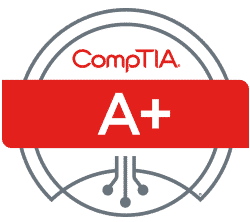 Master hardware and software fundamentals, operating systems, networking and security essentials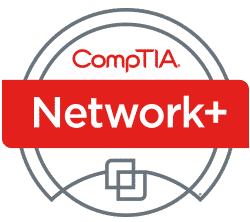 Gain specialized knowledge and skills in network administration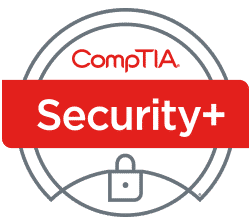 Add key knowledge and skills in network and data security preparing you to protect and defend vital information resources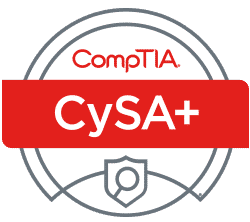 Apply behavioral analytics to networks and devices for combating malware and advanced, persistent cybersecurity threats.
Your education is only half the battle. MyComputerCareer's got your six in your mission to launch your new career! Our Career Services team networks with employers across the country to assist you in your job search. You can expect placement support no matter where you are. Our commitment doesn't end with your first position either. We'll continue to support you throughout your career to help you advance as fast and as far as you want to go. Services include resume' and cover letters, mock interviews, networking and scheduled interviews. All at no additional cost.

Why Choose MyComputerCareer?
For over a dozen years, MyComputerCareer has been changing the lives of individuals from every walk of life by leading them into exciting new careers in IT The institution is nationally accredited by the Accrediting Council for Continuing Education and Training (ACCET) and offers programs with GI Bill® benefits and other VA benefits for those eligible.