Cyber Security Engineer (CSE)
Fill out the form below to get started
You're ready to level-up your Cybersecurity knowledge after completing CSS or once you have a few years of on-the-job training and experience. CSE is for you!

In MyComputerCareer's Cybersecurity Engineer program, you learn the ins-and-outs of building and implementing secure networks to protect your organization against malicious cyber attacks. This goes beyond the IT and security fundamentals you would have learned in our previous IT programs. CSE focuses heavily on security architecture implementation and design in addition to testing, monitoring and remediating systems and networks for maximum security.
If you successfully completed CSS, talk to your Alumni Counselor about the possibility of transferable credits that may reduce both the length and cost of CSE. If you're not a graduate of the CSS program but have relevant experience or comparable certifications, you may be able to benefit from transfer credits, as well.

In just a few days (or nights) per week for 30-42 weeks, you could walk away with up to six (6) high-demand certifications from industry leaders like Cisco and start applying strategies and controls to protect a major enterprise.*
Cisco Certified CyberOps Associate
* Prerequisites apply to the CSE program. See your Admissions Advisor for details.
** CSS Graduates: Credit for courses that you've already completed may be transferred into the CSE program,
reducing both the length and cost of the program. Contact your Alumni Service Coordinator for details.
Fill out the form below to get started
Are you ready to take the
first step toward a
rewarding new career?
All MyComputerCareer programs include LIFETIME Career Services support including access to an extensive network of IT jobs and employers.
IT professionals holding these credentials and who have appropriate industry experience may qualify for high level server and systems administration positions in mid-sized and large organizations.
Systems engineers and Chief Network Administrators with these competencies are in high demand in the industry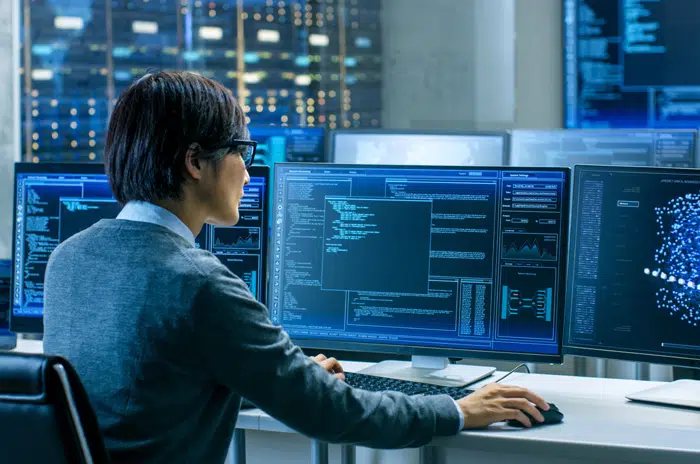 Not ready for CSE? Take the FREE Career Evaluation now