Maybe‌ ‌you've‌ ‌struggled‌ ‌with‌ ‌a‌ ‌particular‌ ‌course‌ ‌or‌ ‌you‌ ‌never‌ ‌passed‌ ‌that‌ ‌exam‌ ‌-‌ ‌that's‌ ‌OKAY!‌ ‌
Don't‌ ‌sweat‌ ‌it.‌ ‌MyComputerCareer‌ ‌provides‌ ‌grads‌ ‌the‌ ‌tools‌ ‌they‌ ‌need‌ ‌to‌ ‌succeed.‌ ‌
Need a refresher? See what's in our toolbox.
If‌ ‌you‌ ‌missed‌ ‌a‌ ‌few‌ ‌concepts‌ ‌in‌ ‌any‌ ‌of‌ ‌your‌ ‌IT‌ ‌training,‌ ‌set‌ ‌aside‌ ‌a‌ ‌few‌ ‌hours‌ ‌one‌ ‌Saturday‌ ‌morning‌ ‌or‌ ‌afternoon‌ ‌to‌ ‌review‌ ‌key‌ ‌materials‌ ‌in‌ ‌advance‌ ‌of‌ ‌your‌ ‌upcoming‌ ‌exam.‌
This‌ ‌is‌ ‌open‌ ‌to‌ ‌all‌ ‌MyCC‌ ‌Alumni!‌ ‌Simply‌ ‌click‌ ‌the‌ ‌link‌ ‌below‌ ‌to‌ ‌sign‌ ‌up‌ ‌for‌ ‌a‌ ‌time,‌ ‌then‌ ‌select‌ ‌the‌ ‌particular‌ ‌certification‌ ‌crash‌ ‌course‌ ‌you‌ ‌need.‌ ‌How‌ ‌easy‌ ‌is‌ ‌that?!?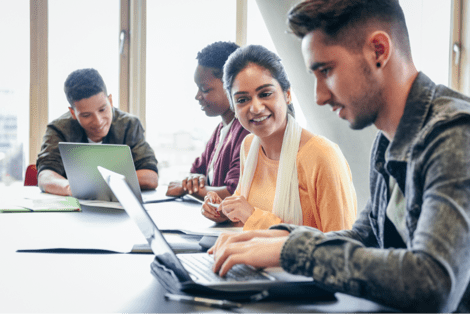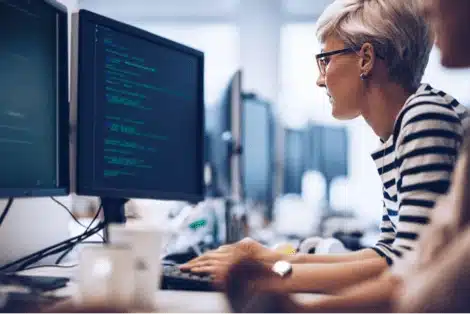 We‌ ‌realize‌ ‌a‌ ‌quick‌ ‌cram‌ ‌session‌ ‌might‌ ‌not‌ ‌be‌ ‌enough.‌ ‌Everyone‌ ‌learns‌ ‌on‌ ‌their‌ ‌own‌ ‌time;‌ ‌so‌ will‌ ‌you!‌ ‌Consider‌ ‌taking‌ ‌a‌ ‌four-week‌ refresher course for‌ ‌a‌ ‌deeper‌ ‌dive‌ ‌into‌ ‌your‌ ‌tech‌ ‌skills.‌
Classes‌ ‌meet‌ ‌twice‌ ‌a‌ ‌week‌ ‌and‌ ‌if‌ ‌you‌ ‌attend‌ ‌at‌ ‌least‌ ‌‌90%‌‌ ‌of‌ ‌total‌ ‌course‌ ‌hours,‌ ‌carry‌ ‌an‌ ‌overall‌ 90%‌‌ ‌GPA,‌ ‌and‌ ‌score‌ ‌at‌ ‌least‌ ‌a‌ ‌‌90%‌‌ ‌on‌ ‌your‌ ‌final‌ ‌exam,‌ ‌you'll‌ ‌earn‌ ‌a‌ ‌golden‌ ‌ticket‌ ‌to‌ ‌‌retake‌ your‌ ‌cert.‌
We'll‌ ‌work‌ ‌closely‌ ‌with‌ ‌you‌ ‌to‌ ‌identify‌ ‌the‌ ‌best‌ ‌path‌ ‌forward.
It's‌ ‌important‌ ‌you‌ ‌talk‌ ‌to‌ ‌us‌ ‌about‌ ‌goals‌ ‌and‌ ‌existing‌ ‌credits.