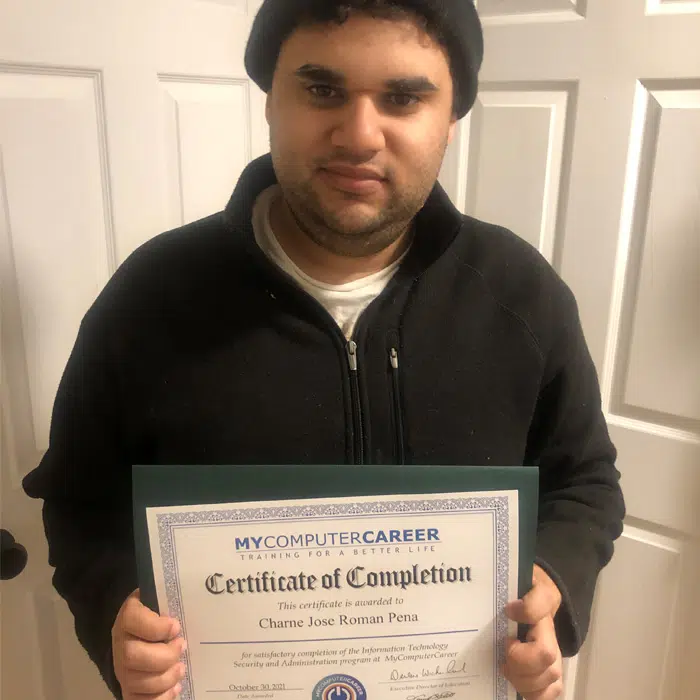 Before MyComputerCareer, Charne felt like "a boat in the middle of the ocean without a destination." He didn't know what he wanted in life. He lacked skills and experience for most well-paying jobs.
An ad for MyComputerCareer gave him the idea to pursue a career in IT. He loved building computers and tinkering with commands as a kid. Why not make a career out of it? 
At first, Charne found IT school challenging. His instructors and mentors kept him focused and motivated. Career Services helped him look for jobs, write a resume and practice interviewing. Within two months, he had his first IT certification; a month later, he'd land his first job as a contractor for HCL. 
Once Charne graduated with more experience and certifications, he'd move into a higher-paying, bilingual tech support role. He credits Career Services for his advancement and initial job placement.