At MyComputerCareer We Don't Just Build Jobs, We Build Careers.
Jacob had just lost his job at an auto-parts store when he arrived at MyComputerCareer on a winter day so void of warmth that the ground crunched under his feet. The fact that the earth had turned her face from the sun was also proven by all the problems in the world on that day. Every soul, it seems, awoke with car problems, house problems, heat problems, and health problems – problems.
Jacob had just gotten married and, until recently, didn't fear failure or his problems – but now, now someone was watching.
I watched too.
I watched Jacob make every single follow-up enrollment appointment at MyComputerCareer until he started class.
I watched him scrape and scrounge and scrap for his tuition payments, because he knew he NEEDED this school.
I watched him involve his family in his education.
I watched him network with, learn from, befriend and teach his classmates and peers.
I watched him earn MTA Networking, MTA Security and Server+ and Microsoft Certified Professional and more.
I watched him graduate… and then …
I watched him land his first job in I.T.
I even actually sent him to the company which hired him.
I sent him the phone number and the web address and texted him the day of his interview to remind him and – wish him luck.
And he got HIRED!
Unquestionably, that's what we do here at MyComputerCareer.
We don't just educate people, help them pass tests, build a cover letter or land the interview.
GET. PEOPLE. JOBS.
Careers to be exact.
EVERYONE here does.
For example …
Jessy, the Office Administrator for Indy Campus, is the first person you might see when you walk in. She's usually found elbow deep in paperwork or on the phone ordering office supplies – paper clips and post-it-notes.
On the morning her husband (a 2016 graduate of MyComputerCareer) interviewed for a job at Orchard Software she kissed him goodbye and wished him luck. That very same evening they celebrated him being hired at his first I.T. Job.
Of course, we at Indy Campus don't always send our students to an interview with a kiss … but we all do still participate in celebrating them when they get hired.
Like Rob Charles, Admissions Director, who handed one of his students a pack of thank-you cards – and the idea to send them – after each interview.
Shortly thereafter …
Rob was personally thanked by the newly hired I.T. professional.
Paul Wolf, Campus Director, helped Alex, a Marine whose family had no post-secondary educational history, prepare a portfolio for his first I.T. interview.
Alex went from being unemployed to making over $70,000 per year in less than 6 months!
That's certainly a LIFE CHANGE.
Corey Sadler, instructor, has been known time and time again to refer students from his classroom to his friends, managers and business owners he knows in the field – and his students know this.
They go to him often for advice, suggestions and a reference.
Speaking of references … I asked instructor David Berryman how often his students who achieve World Class I.T. Professional get a good reference from him.
His answer? "Always."
It makes one wonder how often students who get David Berryman, a former scientist for IBM, as a reference for a job, get hired.
I am sure it is also "Always."
Finally, is Shannon, our on-site Career Services Director, who – day in and day out – is constantly building cover letters, refining résumé's, setting up social media accounts and building future I.T. Professionals.
She frequently gets thanked by all of the newly and highly developed students that become HIRED I.T. Professionals.
Her response is simple laughter – knowing that it is her job – after all.
And that's my point…
Sure, Shannon may own the title of Career Services Director – but all of us at Indy Campus share the job, the honor, the blessing and the magnificent internal sense of accomplishment and joy of getting the students true work – and building true careers.
We are a school, but we are also one GIANT job incubator!
So stop by, come in for a tour, spend some time in "Flex", check your hours at the front desk or work on that résumé' …
Just as Jacob found … it does not matter what problems you face or even what the weather is like outside.
In here … it's HOT!
Every minute the campus is open, and from every office, and with every employee – there is a job to be done, and jobs to be had and careers to be built.
The next one – could just probably be yours.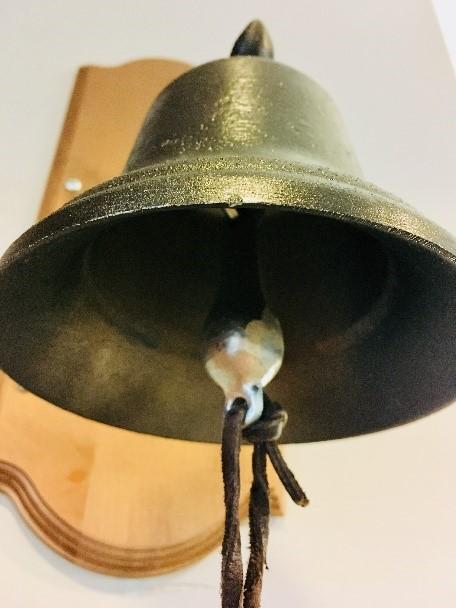 Meet Our Author: Dave Brunner
"David Brunner was winked at by John Glenn, while studying as a Boilermaker, not way too many days after Kitty Hawk.Nothing much came of that – that's ok. They say it's lonely away from Earth anyway. When in season, he picks apples – tries to grow pumpkins – and regularly enjoys flinging arrows in nature, hoping, as Gibran said, to be "the bow from which your children, as living arrows, are sent forth". He warbles the words of 3 languages, has dressed in olive and has tutored (students and staff) in education for over 15 years, 2 of those years, as an Admissions Director and Assistant Campus Director at MyComputerCareer in Indianapolis – where they grow careers. He lives knowing that life is about: how much you've loved and how gracefully you've let go of things that are not yours – and always strives to see the light in those with whom he shares his day."
Check MyComputerCareer Out!
Want to see more MyComputerCareer testimonials and reviews? Or are you looking for I.T. certifications like Comptia A+, CompTIA Net+, CompTIA Server+, CompTIA Server+, CCNA, CCENT, Microsoft Certified Professional (MCP), CEH (Certified Ethical Hacker) and others? Come on over and check us out!